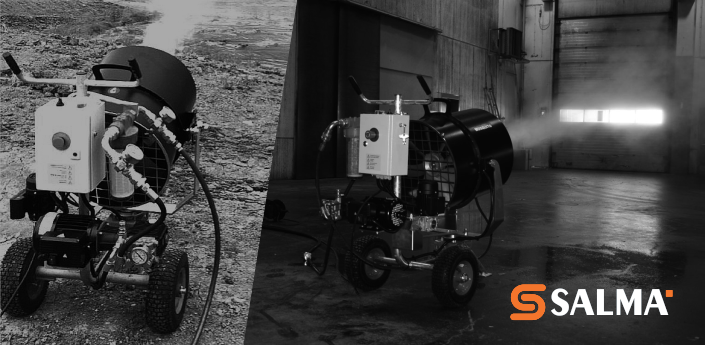 It is the smallest machine, equipped to be able to move by hand, compact and light, it is ideal for demolition work indoors. For this it comes ready for a single-phase connection to 220V.
Its mist is very fine so it is also ideal for odor control indoors, and work in places sensitive to being moistened.
Drop size: 25-60 microns
Average drop size: 40 microns
For more information on this model, please contact us.
TECHNICAL CONTACT AND AFTER-SALES ASSISTANCE
Spain: (+34) 984 107 007
Email: info@salma-solutions.com
Are you interested in this product?