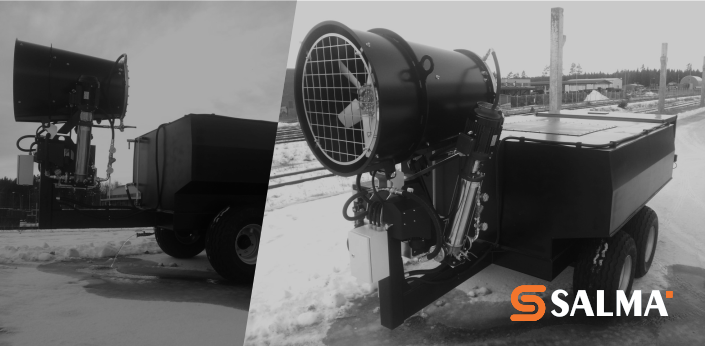 The fog cannon is mounted on a trailer and is integrated in a set that forms next to a water tank and an energy generator which gives a great autonomy of use. Also the equipment is equipped with a system without cables that allows the rotation of the barrel 360º giving him thus a greater operability.
For more information on this model, please contact us.
TECHNICAL CONTACT AND AFTER-SALES ASSISTANCE
Spain: (+34) 984 107 007
Email: info@salma-solutions.com
Are you interested in this product?